Study mode
Distance Learning
Location
Dundee City Campus
Fully funded places available
A limited number of fully funded places are available for eligible Scottish applicants through the Scottish Government's Upskilling Fund.
If you are living in Scotland and are currently:
unemployed and seeking work
at risk of redundancy or your job under threat as a result of Covid-19 or the economic impact of EU Exit
employed and have identified a skills gap in their current job
then you can apply for a fully funded place.
Since the 1930s comics have been used by governments, charities, and interest groups of all kinds to motivate and inform the public about a wide range of topics.
These include messages about healthcare, safety, and a vast array of social and political issues. Often such comics have been used to communicate sensitive or complex subjects in a way that is accessible and appealing.
This comes from the medium's combination of words and images and the nature of sequential storytelling that is essential to comics. Comics tell stories in economical and powerful ways which are immersive and engaging. This makes them a very successful medium for the communication of information and educational messages.
In this module you will explore the history of public information comics and learn about their educational potential.
You will also examine several case studies, with examples of public information comics created by the Scottish Centre for Comics Studies, including ones that deal with issues such as Fibromyalgia, Organ Donation, Dental Health, the Covid-19 Pandemic and lockdown, legal issues, and science communication, notably several comics on forensic science.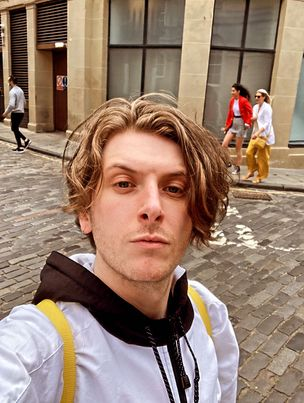 "What I enjoyed the most was coming into contact with students from seriously diverse fields and backgrounds. It was fascinating and fun for me, who came into that module with a background in comics academically, to see how people entirely new to the medium were interacting with it and discussing it. It was a great additional learning curve where my knowledge of the subject was expanded, thankfully, through interaction with some really talented and insightful people."
Reece Roberston, graduate
Contact our enquiry team
If you have any questions about the admissions process, studying, or living in Dundee, please contact us