Ranking
University Spinout Report 2021
The University of Dundee was 6th in UK and 1st in Scotland for the total value of spinouts over the last two decades.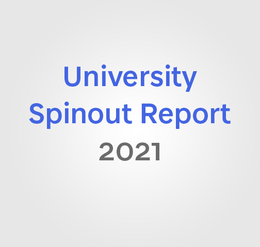 To gain insight into UK spinouts, the University Spinout Report 2021– produced by GovGrant – analysed data for companies founded between 1998 and 2018.
The report names the University of Dundee as the UK's sixth most successful at commercialising innovation. The University spawned 1.5% of the UK's spinouts with these companies raising £325.7 million over the past two decades.
View the report on the GovGrant website