Design for Healthcare & Assistive Technologies MSc
School of Science and Engineering
Learn how biomedical engineering principles can be applied to ground-breaking assistive technology to improve the capabilities of people with disabilities
Start date
September 2020
Location
Dundee City Campus
Develop your knowledge and understanding of biomedical engineering principles, human anatomy and medical instruments to help you design and develop assistive technology that will help improve the lives of people living with disabilities.
From screen readers and communication systems to prosthetic limbs, wheelchairs and stair lifts, assistive technologies cover any item, product, software program or piece of equipment that can help enhance the learning, working and daily lives of people living with disabilities.
You will learn to design and develop prototypes for user interfaces, interaction and experiences through practical tasks and be taught how to create a critical evaluation of research literature.
Working closely with people who have a variety of different needs, you will gain a first-hand understanding of how different disabilities impact their lives and work to develop systems and software that could help make these challenges easier.
You will also spend time working with Ninewells teaching hospital, special schools, disability organisations and industry to further develop your knowledge and understanding.  
Under the guidance of our academic staff, you will undertake a research project that will focus on an area of your own particular interest. A recent project looked at assistive technology social supports for people with mobility impairments.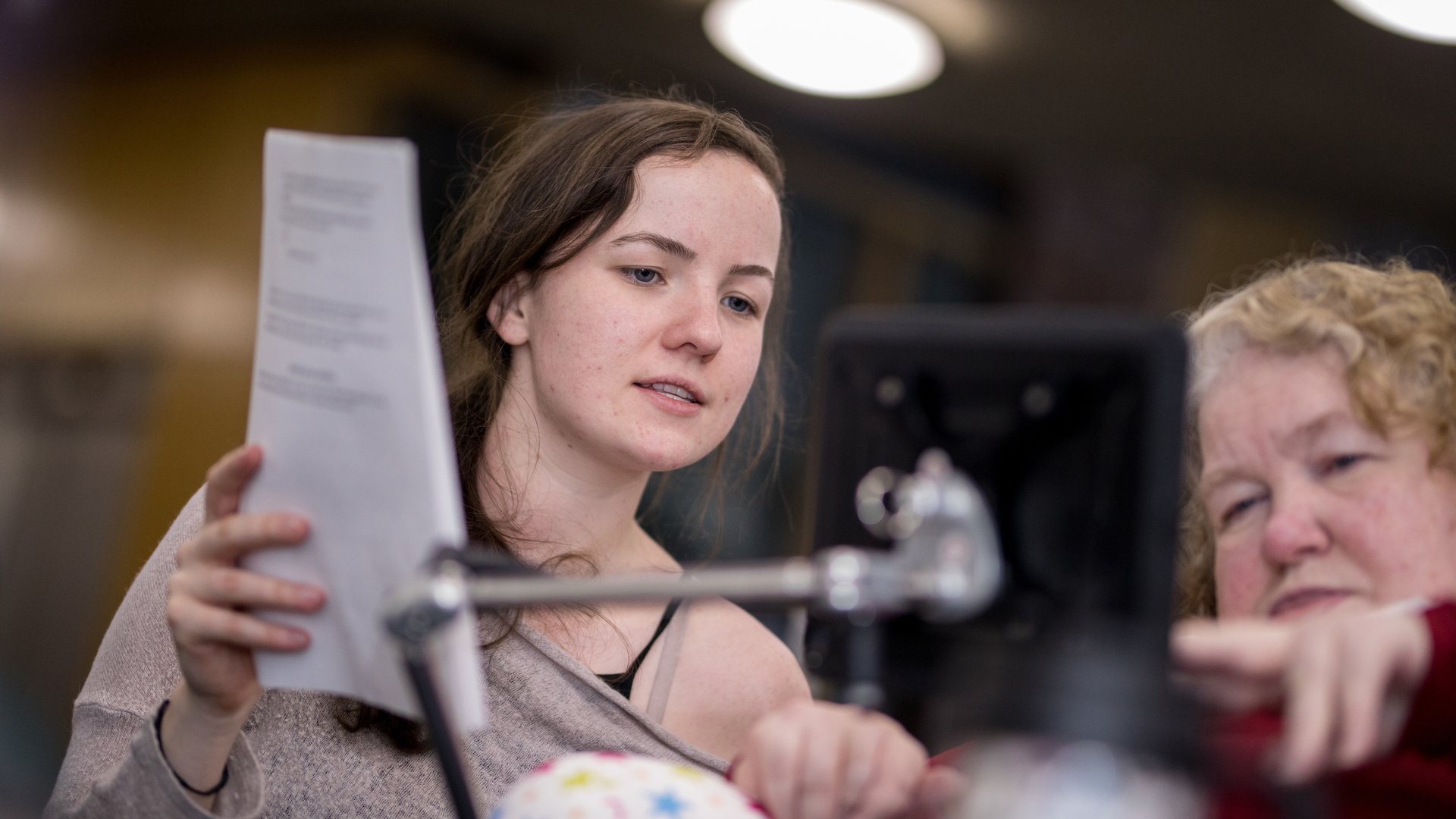 "The course offers a diverse range of modules and coursework, incorporating engineering, science and user-focused design. I have learned so much in such a short space of time! Although the past year has been challenging, it has been an extremely fulfilling and worthwhile experience. This course is perfect for anybody who is passionate about design for disability."
Maeve Treanor, MSc Design for Healthcare and Assistive Technologies graduate
Questions? Need help?
Contact our applicant enquiry team