Contact
Stories
News
Review of the Year 20212 took place last week with the Dean, Julian Blow sharing the highlights of activity within the School from 2022.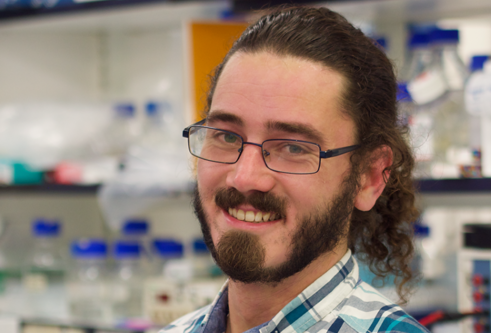 News
Tom Williams, who has been working as a postdoctoral researcher in Adrien Rousseau's group since 2019 has been awarded the British Society for Cell Biology (BSCB) postdoctoral researcher medal for 2023.
News
Researchers from Adrien Rousseau's lab in the MRC Protein Phosphorylation and Ubiquitylation Unit at the University of Dundee, Scotland, have identified mechanisms contributing to the stress-induced increase in proteasome abundance using yeast.
Awards
Award
Year

National Sciences Prizes awarded since 1990

/

British Society for Cell Biology (BSCB) Postdoctoral Researcher Medal

2023

Commendation for Engaged Early Career Researcher of the Year

2023

Molecular and Cellular Biology Prize

2022

Brian Cox Prize for Excellence in Public Engagement with Research

2022