Professor Sara Brown
Clinical Professor (Teaching and Research)
Molecular and Clinical Medicine, School of Medicine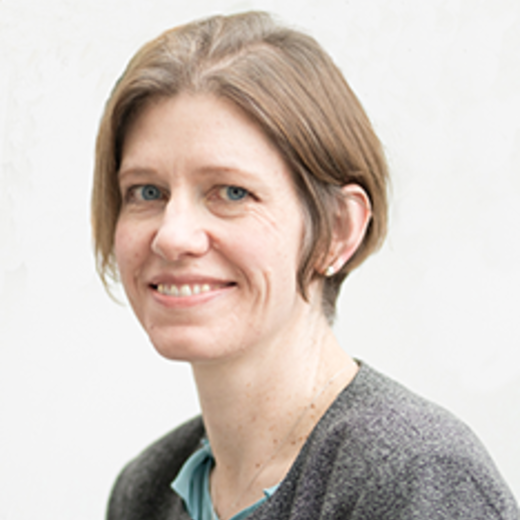 Contact
Email
Phone
+44 (0)1382 383210
Location
Jacqui Wood Cancer Centre
Biography
Dr Sara Brown graduated with Honours in Medicine & Surgery from the University of Edinburgh in 1996 and completed her specialist training in Dermatology in Newcastle-upon-Tyne in 2009. Supervised by Heather Cordell, Nick Reynolds and John Burn, Sara obtained an MD in Human Genetics with commendation in 2008, for her research looking at the role of filaggrin nulll mutations in a population-based cohort study.
Sara was awarded a Wellcome Trust Intermediate Clinical Fellowship in 2009, to continue her research on the role of filaggrin in atopic disease. She spent 10 months as a post-CCT Fellow in Paediatric Dermatology in Dublin, Ireland, with Alan Irvine and Rosemarie Watson before moving to Dundee in October 2009, as an Honorary NHS Consultant Dermatologist and to further her molecular genetic training in Irwin McLean's laboratory, University of Dundee.
In 2014 Sara established her own laboratory in the School of Medicine within Ninewells Hospital, Dundee. In 2015 Sara was the first UK dermatologist to be awarded a prestigious Wellcome Trust Senior Research Fellowship in Clinical Science, in recognition and support of her on-going research in molecular genetic dermatology focussed on understanding eczema pathogenesis. In October 2015 Sara was promoted to a personal chair in Molecular and Genetic Dermatology.
Sara combines her research with work as a Consultant Dermatologist; she provides specialist clinics in NHS Tayside for children and adults with atopic eczema, patients with rare genetic skin diseases, and general dermatology care.
Research
Genetic mechanisms in atopic eczema
Atopic eczema is an itchy inflammatory skin disease which has increased in prevalence over recent decades. It is a complex trait, resulting from the interaction of multiple genetic and environmental factors, but eczema is highly heritable, demonstrating the importance of genetic predisposition.
Multiple risk loci have been identified by genome-wide association studies, but a locus on chromosome 1q21 shows the strongest association with atopic eczema. Within this locus, loss-of-function mutations in the gene encoding the skin barrier protein filaggrin (FLG) are well known to increase risk of eczema. Sara's work, in collaboration with Irwin McLean and Alan Irvine, has contributed to defining the role of FLG in multiple atopic diseases, including mild, moderate and severe eczema, atopic asthma, allergic rhinitis and peanut allergy. Sara has also shown that copy number variation within the highly repetitive FLG gene has a dose-dependent effect on eczema risk, indicating that treatments aimed at increasing filaggrin expression may be of therapeutic benefit.
Sara was the first to apply single molecule RNA sequencing for atopic skin, using paediatric samples collected in Dublin, Ireland. Detailed analysis, performed in collaboration with the Data Analysis Group, University of Dundee, has highlighted a stress response in filaggrin-deficient skin and dysregulation of lipid networks in FLG wild-type skin.
In her current work, Sara is using next generation deep sequencing to investigate copy number variation in genes related to FLG. Sara's laboratory uses organotypic skin culture to test the role of candidate genes/transcripts for which functional mechanisms are unknown with targeted genetic manipulation and detailed proteomic anlaysis, in collaboration with Angus Lamond, University of Dundee. This work will move towards identifying targets for much-needed therapy development.
Sara's research funding has totalled over £2.5 million in the last 6 years.
Collaboration
Sara is a member of the steering committee for the UK Translational Research Network in Dermatology (UK-TREND), the British Association of Dermatologists Dermatology and Genetic Medicine network (BADGEM) and a councillor within the International Eczema Council (IEC).
Sara contributes to international collaborative work on genome-wide analyses in eczema and gene-environment interaction with the EAGLE consortium and BIOMAP.
View full research profile and publications
Teaching
DRAMS student-led journal club - 2013- current
BMSc - Human Genetics and Experimental Medicine - lecturer 2012-current
Year 2 undergraduate dermatology teaching for medical students - Genetics; Dermatitis - 2012-current
PhD supervisor - 1 British Skin Foundation funded PhD student at the present time, plus MRC PhD rotational students
StR Research Course - lecturer - 2012-current
Academic lead for Academic Foundation Programme - 2015-current
Annual Advanced Paediatric Dermatology Course - co-organiser - 2010- current
Wellcome Trust Genomics for Dermatology Course - organising committee - 2016 and 2018