Pauline Horton
Lecturer
Nursing, School of Nursing and Health Sciences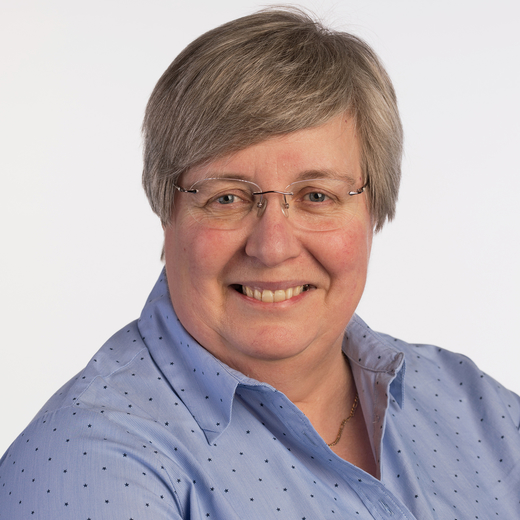 Contact
Email
Phone
+44 (0)1382 381961
Location
11 Airlie Place
Biography
Pauline qualified as an RN in 1977, from Inverclyde College of Nursing and Midwifery on the West Coast of Scotland. She then went onto complete specialist training in orthopaedic nursing at the Nuffield Orthopaedic Centre in Oxford, England. At this point Pauline was commissioned into the Army. During her 17 years in the British Army she served as a nursing officer in a variety of setting from Hong Kong to London. She saw service during the Falklands conflict and the first Gulf war.
Pauline left the Army in 1996 as a Major. During her service she completed an Honours degree in Nursing Studies from the University of Surrey and qualified as a clinical teacher (Ipswich FE College) and subsequently qualified as a nurse tutor (University of Greenwich). In 1992 she was decorated by HM Queen Elizabeth for services to Nurse Education in the Birthdays Honours. In 2002 Pauline earned a Masters in Education (Educational management) from the University of Dundee, this was undertaken as a distance learning student.
In 1996 Pauline was appointed a Lecturer in Nursing Studies at the Centre for Medical Education, School of Medicine at the University of Dundee. Initially involved in the undergraduate nursing programme by Distance Learning Pauline developed a Postgraduate programme in Nursing along with her colleague, she subsequently went onto manage this programme.
In 1998 Pauline became involved with the Postgraduate Palliative care programme and the development of an undergraduate Palliative programme. Again she subsequently managed both of these programmes. During this time the Nursing and Palliative Care programmes evolved into being delivered by the Distance Learning Centre. Following integration into the School of Nursing and Midwifery the DL programmes have been integrated into the school delivery.
Pauline has travelled and worked extensively abroad, both whilst serving in the Army and from an early stage for the University of Dundee. Pauline has lived in Hong Kong for two years (prior to it being returned to China). She has worked / visited the USA, Canada, Kenya and Eritrea for the University.
Research
Areas of research interest are related to:
Distance learning - the constructs for an effective learning environment
Student experience - international perpective
Portfolios and APL
Sleep habits
Teaching
Undergraduate 
Module lead for Evidenced Based Wound Care
Module team member:

Advancing Academic Skills
Management of Aggressive Behaviour
Special Studies
Palliative Care Perspectives
Developing Evidenced Based Care Practice
Applied Evidenced Based Practice
Postgraduate 
Programme Lead Master of Nursing
Programme Lead Master Palliative care
Co-Programme Lead MSc Global Health and Well-being
Co-Programme Lead MSc Palliative Care