Lucy Golden
Lecturer
Education, School of Education and Social Work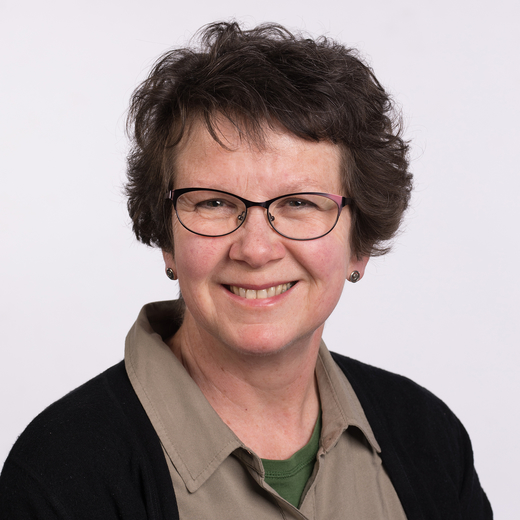 Contact
Email
Phone
+44 (0)1382 381460
Location
Old Medical School
Biography
Lucy Golden joined the Teaching in Further Education (TQFE) team at Dundee University in 2004, after teaching Art and Design for many years, initially in schools and then in Further Education between 1986 and 2004. This range of experience helps her understand the educational context in which TQFE participants work and what our programme can offer them as lecturers and learners.
As well as her work on the TQFE programme Lucy lectures on the PGDE in Primary Teacher training programme and works as an Art and Design examiner for Cambridge International Examinations (CIE, part of University of Cambridge Local Examinations syndicate (UCLES) as well as setting, revising and vetting international art and design exam paper questions. She finds this wider view of learning and assessment in a range of educational contexts interesting and enriching. Lucy is a member of the eLearning Alliance (FE/HE) and the Scottish ALTc Special interest groups.
In June 2010 Lucy completed the Postgraduate Certificate: Teaching in Higher Education (PG Cert. THE) which gave her the opportunity to reflect upon and develop her practice, and design and create some new learning objects and resources on the TQFE Virtual learning environment. Her on-going professional development has also given her insights into the issues TQFE participants face in combining work, studying online at a distance and family life!
Research
Lucy is very interested in online learning at a distance, and why it sometimes does not happen, as well as how to understand and foster successful learning. She is currently engaged in several strands of action research evaluating the online learning environment, the role of good design to promote learner engagement online, and the role of the online tutor. Navigational pathways, designed for our learners on the VLE, now underpin our online induction and are especially designed to help participants move confidently around the online environment, access the materials and meet the outcomes - a mix of instruction, and active learning. Lucy feels such confidence is crucial for participants' successful induction to the programme and to online study.
With her subject background in Art and Design, she feels strongly that image and design can communicate independently, as well as work in support of writing, and that they can help encourage reflective practice and our consideration of different perspectives. Good design is essential to successful online learning and we work hard as a team to keep the VLE vibrant and accessible, offering a unique opportunity for continuous professional development. She is keen to help others overcome any initial anxieties about IT and their ability to master all aspects of e-learning and online learning, based on my own experience of this. She finds being a TQFE programme tutor is a very positive experience in terms of giving guidance and feedback on assessments, observing participants' teaching, and working with her colleagues on both practical and academic matter as we can all learn so much from each other!
Project leader for the Watch this space art in ESWCE working group 2013-15 (ongoing)
Works were selected by a group of administrative and academic ESWCE staff, enthusiastic about developing areas of visual interest in our communal spaces thereby helping create a more vibrant and engaging working environment for us all. This has allowed the school to be involved in showcasing the visual and cultural wealth of the University, in line with the Transformation agenda and has encouraged the exchange of views, about art and design, culture and visual engagement which is proving rewarding in unexpected ways.
View full research profile and publications
Teaching
Teaching Qualification in Further Education (TQFE) modules:

The Effective Lecturer (ED 30037 Undergraduate, ED50034 Postgraduate)
The Successful Learner (ED 30038 Undergraduate, ED50034 Postgraduate)

MA Hons (Primary) Modules ED 12014, 31006 Expressive Arts

Professional Graduate Diploma in Education (Primary) modules:

Module 1A (ED41072/ED51072)
Module 2A (ED 42075/ ED52075)
Awards
JISC RSC Scotland iTech Case Study, 2013: Highly Commended (for TQFE online induction pathway steps innovation)
CASS Innovation in Teaching Award 2011, University of Dundee