Karen Smith
Nurse consultant cardiology/ Clinical research fellow
Nursing, School of Nursing and Health Sciences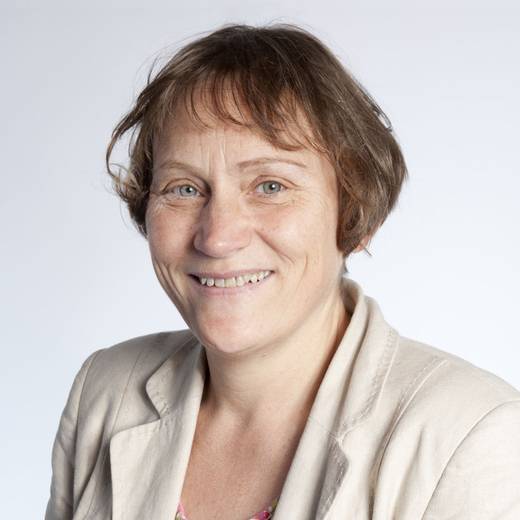 Contact
Email
Phone
+44 (0)1382 384958
Biography
Karen Smith is currently employed in a joint appointment as a Nurse consultant between the School of Nursing and Health Sciences, University of Dundee and the Cardiology Department within NHS Tayside.
Karen has been active in the field of cardiovascular nursing since 1987. In 1990 she was awarded a Part Time research fellowship from the SODOH, which led to the completion of a Ph.D. Her clinical remit involves leading the development and evaluation of cardiac nursing services, which is complemented by research and teaching in the School of Nursing and health sciences. In 2000 she became a Nurse Fellow of the European Society of Cardiology for her contribution to cardiovascular nursing through practice , education and Research.  She held the post as the lead clinician for the Managed clinical network for Coronary Heart Disease, NHS Tayside from 2004 to 2007.    Karen remains active in education, research and clinical practice in cardiovascular nursing, supervising and supporting nurses both in clinical practice and within higher education. She is committed to supporting the development of research capacity and capability within NMAHP's and has combined this with the development and evaluation of person centred cardiovascular nursing services.
Wider professional activities
Karen has been actively involved in professional organizations, national working groups focusing on cardiac service provision. This has included the position as Chair of the European Society of Cardiology (ESC) working group on Cardiovascular Nursing (2000-2002). She has been an active member of various strategic working groups for CHD services within the Scottish Government, SIGN (Scottish Intercollegiate Guidelines Network) and Quality Improvement Scotland (QIS) and contributed to the development and evaluation of services and national standards for CHD.  She currently sits on the Familial Arrhythmia Network Scotland (FANS) steering group, with a remit to take forward a subgroup for NMAHPS to support service development, explore patient experience and organise educational events for the health care teams.   She is also a current member of the editorial board for the European Journal of Cardiovascular Nursing.
Current funding
£231,000
Active grants
Development of Interventions to reduce patient delay with symptoms of Acute
Coronary Syndrome: identifying optimal content and mode of delivery CSO Funded £221,668
Health improvement fellowship with Prof Jones £10,000 through TASC
A number of grants are under development or review at present for NIHR and BHF
Research
The research interests include the exploration of patients' and carers' experiences of illness and care delivery in cardiovascular care, and to develop and evaluate nursing interventions to improve quality of life and quality of care. Core aspects of this include the understanding of patients' and carers' perceptions and experiences of illness and care: how these affect quality of life, and the development of nursing roles and services which enhance quality of life and promote self-management of long term conditions and rehabilitation.  Understanding what influences patients decision making in relation to engaging in rehabilitation and recovery programmes has also been part of this work.  Studies have alos allowed participation in the development and evaluation of an instrument to measure quality of life (HEARTQOL) and the evaluation and modification or CR interventions in collaboration with international leaders in cardiovascular research.
Teaching
Karen is actively involved in education of health care teams locally and nationally and is module leader for  a post-registration, post graduate and CPD course  Current perspectives in Cardiovascular Care  a course which has attracted nurses form acute and community care, GP's, AHP's including pharmacists, cardiac physiologists, paramedics and ambulance technician. She regularly organises and delivers multi -professional ECG and rhythm interpretation courses, and was involved in the development of on line educational materials through Heart-E, a national online learning resource.  Within the school she also contributes on a sessional basis to other post reg, post graduate and  clinical skills courses.