Jim Spence
Rector
Executive, University Executive Office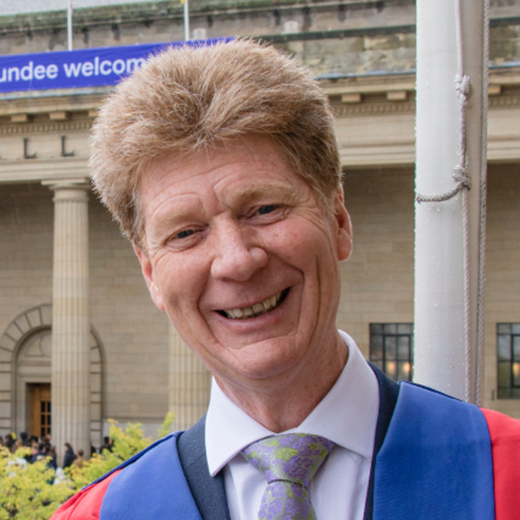 Contact
Email
Phone
+44 (0)1382 381085
Websites
Biography
The Rector is a lay person elected by the students of the University to represent their interests. In accordance with Statute 9(2)(f)  the Rector, or an assessor nominated by him or her, has a seat on the Court. Where the Rector elects not to hold office as a member of Court, and appoints an assessor, he/she shall nevertheless retain the right to receive Court papers and attend meetings of the Court, but shall not be a member of Court and shall not be entitled to vote at Court meetings. Jim Spence has chosen to have an assessor and this person is Mr Keith Winter.
Jim Spence was elected as Rector in August 2019 and succeeds round-the-world cyclist and adventurer, Mark Beaumont.
Jim has enjoyed a successful career in sports journalism, presenting programmes on television and radio for BBC Scotland both at home and abroad.  He now works freelance, continuing to cover football for the BBC, while also writing a weekly column and contributing to football podcasts for the Dundee Courier.
Jim is a University of Dundee Law alumnus, and taught at Dundee, Angus, and Perth Colleges, before he embarked on his career in journalism. He is a strong advocate for further and higher education, and a supporter of anything which promotes his beloved native city of Dundee. 
Jim can be contacted by students and staff about University matters through Rachael McAulay or directly through Messenger via the Rector's Facebook page. When not available for meetings Jim is represented by the current Rector's Assessor, Keith Winter, who as well as being Executive Director Enterprise and Environment with Fife Council, also sits on a number of committees at the University of Dundee.