Dr Jim McGeorge
Secretary of the University
Executive, University Executive Office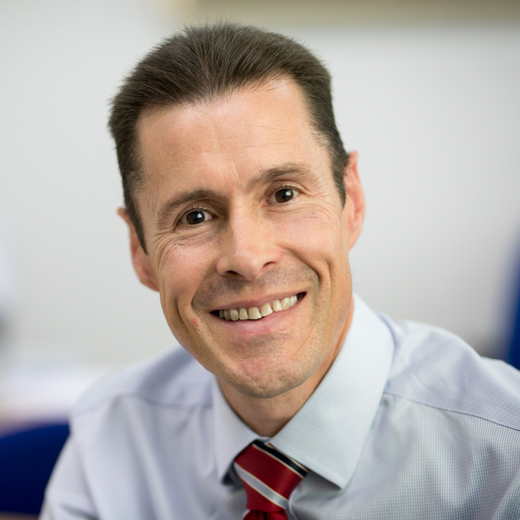 Contact
Email
Phone
+44 (0) 1382 386771
Location
Tower Building
Biography
As Secretary of the University since 2009, Jim's role is effectively that of Chief Operating Officer, responsible for the strategic development and efficient and effective management of the institution. As well as ensuring that the University meets its statutory and regulatory responsibilities, Jim oversees all high level legal affairs and is responsible for advising the Court, Senate and their committees, especially in relation to best practice in corporate governance in accordance with the University's Charter & Statutes.
As a member of the University Executive Group, Jim is responsible for working with the Vice-Principals to deliver further improvements in the University's academic and financial performance and has particular responsibility for delivering professional services to the University community that are both of a high standard and deliver value for money. Jim chairs the University's Directors' & College Secretaries' Group, Health & Safety Sub-Committee, Carbon Management Board and Equality & Diversity Group. Externally he is a member of the Universities Scotland Secretaries' Group and the Scottish Committee of the Universities & Colleges Employers Association (UCEA) and sits on the Audit Committee of the Universities & Colleges Admissions Service (UCAS).
Following an undergraduate degree in Zoology at the University of Liverpool, Jim obtained a PhD in Parasitology from the Institute of Aquaculture at the University of Stirling. He went on to work as a postdoctoral Research Fellow at Stirling, focusing his research on aspects of the biology and immunology of economically-relevant parasites of wild and farmed fish and spending time at the UK Government's Centre for Environment, Fisheries & Aquaculture Science (Weymouth) and the University of California.
Jim moved to the University of Abertay Dundee in 1996 where he held a succession of posts, finishing up as its Academic Secretary & Registrar. Appointed Director of Strategic Planning & Governance at the University of Stirling in 2005, his portfolio was expanded to include the role of Deputy University Secretary from 2007 onwards.