Dr Aileen McGuigan
Senior Lecturer
Education, School of Education and Social Work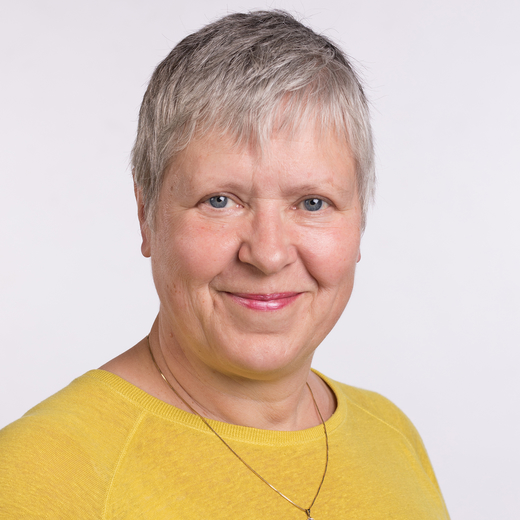 Contact
Email
Phone
+44 (0)1382 381496
Location
Old Medical School
Biography
Dr Aileen McGuigan graduated from the University of Glasgow with a joint honours degree in English and Scottish Literature and continued there, completing a PhD in 1998. Her thesis centred on literary history from a feminist perspective. During her postgraduate years, she worked part-time, teaching at the University of Glasgow and in community education with the Workers' Education Association.
Aileen has experience of teaching in a whole range of educational sectors: secondary and tertiary as well as community learning. After completing her PGCE, she taught English and Media Studies in secondary schools and then in the college sector, firstly at Langside in Glasgow and on moving to Tayside with her family, at Angus College. Later on she was employed in outreach work for the University of Dundee, organising a programme of courses for adults in community settings throughout Tayside and delivering a range of short courses herself.
She took up a lecturing post in the Teaching Qualification Further Education team within the School of Education, Social Work and Community Education (ESWCE) here at the University of Dundee, in October 2006. She was TQFE Programme Director from 2010-2016.
Research
Aileen's research stems from a social constructivist epistemology.  She is interested in:
Design for learning in online environments
Professional development
Online collaboration
Web 2.0 social media tools in learning contexts
Awards
Aileen and the TQFE team have won various awards and shortlistings:
2014  TQFE case study shortlisted to final four (highly commended) in the Scotland-wide JISC RSC iTech awards: The Teaching Qualification in Further Education TQFE-Tutor blogosphere at the University of Dundee   
2012 University of Dundee Honorary Graduates' Award for Innovation in Teaching (for TQFE-Tutor, an integrated tutoring and communications system for the TQFE programme)
2011 College of Arts and Social Sciences (UoD) Award for innovative teaching (for TQFE-Tutor)
View full research profile and publications