News
A list of University Department of Orthopaedic & Trauma Surgery (UDOTS) graduates at the School of Medicine graduation ceremony
News
As part of the recent British Orthopaedic Association Congress, two of our orthopaedic trainees/honorary clinical fellows gave a session for high school students with a particular interest in science.
News
Professor Arpit Jariwala (Consultant Orthopaedic Surgeon and UDOTS Director) received a painting from Mr Alastair Faulkner (Orthopaedic Registrar) as a gift of thanks after Alastair's six-month Upper Limb clinical attachment in Orthopaedics.
News
A group of 16 third-year medical students from the Arab American University, Jenin, spent two weeks at the School of Medicine's Summer School during August.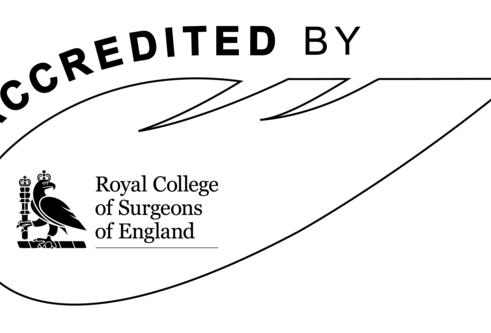 News
Two UDOTS degree programmes have been re-accredited by the Royal College of Surgeons of England (RCSEng).
News
It is with immense pride that UDOTS can announce that all Master of Orthopaedic Surgery (MCh Orth) candidates were awarded their degrees on 23 June 2023.
News
Four students studying PhDs at UDOTS presented their research at this year's Postgraduate Research Student Symposium on Friday 9th June held at the School of Medicine's Wolfson Lecture Theatre.
News
Four students from the University Department of Orthopaedic & Trauma Surgery (UDOTS) presented their research at the 21st Staffordshire Conference on Clinical Biomechanics on 18-20 May 2023.
News
Dr Graham Arnold, Motion & Gait Analysis Labs Technical Manager at UDOTS, has decided to retire after 25 years of service to the School of Medicine and the University of Dundee.
News
Three UDOTS staff members have been nominated for this year's Student-Led Teaching Awards (SLTA).