Stories in School of Medicine
8 results
Feature
How our quality data and health informatics expertise has enhanced randomised controlled trials for the benefit of clinical practice.
Feature
How our unique health informatic expertise is helping when considering treatment in patients with various aspects of kidney disease.
Feature
We are celebrating this year's International Day of Women and Girls in Science 2022 by highlighting some of the amazing women undertaking and supporting remarkable research here in the University of Dundee's School of Medicine.
Feature
The Robertson Scholars programme, in partnership with the Robertson Trust, supports Scottish students from challenging backgrounds to access a university education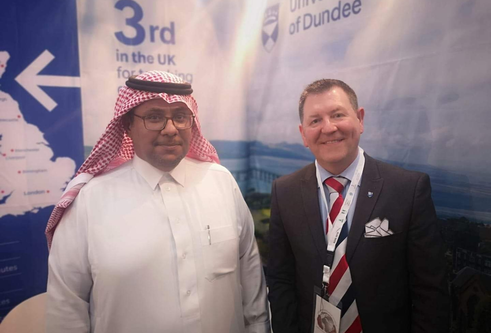 Feature
Alumnus, Abdullah Aldahmash, shares his own story from Dundee and how he is working with CME to the benefit of his own institution in Saudi Arabia
Feature
A tool for early diagnosis and treatment of liver disease
Feature
Addressing an urgent need to develop better, more affordable vaccines and drugs for diseases that are devastating in lower income countries.
Feature
We are using a collection of over 30 million clinical images and applying artificial intelligence to recognise warning signs which may mean a patient's health is at risk.