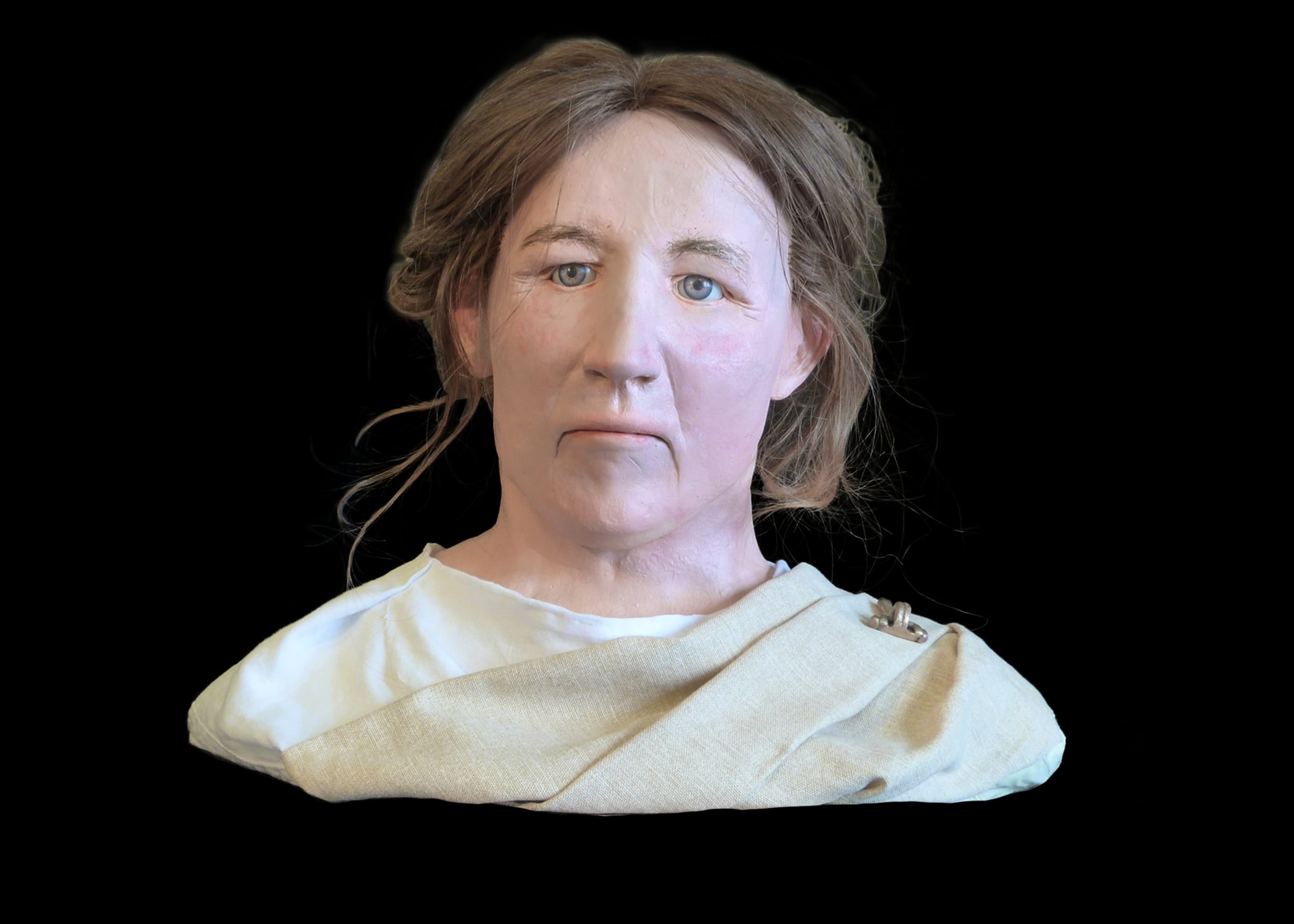 An Archaeological facial reconstruction of a 4th Century woman from the Danube Delta.

Created for the Marie Skłodowska-Curie actions project, Women at the Edge of Empire: Female Social Identity in the Lower Danube in 4-6th Centuries AD (WAEE), this masters helps to examine female identity and the experiences of ordinary women living in this time period. Very little is known about the women in this context as it has previously only been examined from male and military perspectives. Additionally, contemporary accounts do not directly address women. The WAEE is addressing this uninvestigated gap, with the aim to increase the visibility of women and to present them as active participants in a plural society by "investigating the (trans)formation, (re)articulation and (re)construction of female identity.

This thesis helps to deliver these goals by outlining the Roman occupation of the Ancient Ulmentum Garrison, conducting an osteological analysis of female excavated from the site, with subsequent isotopic testing and finally reconstructing the face, clothes and grave goods of the Ulmentum woman, known as M16. Thus helping to explore and reconstruct female identity in the 4th Century Danube Delta.


Other work in MSc Forensic Art