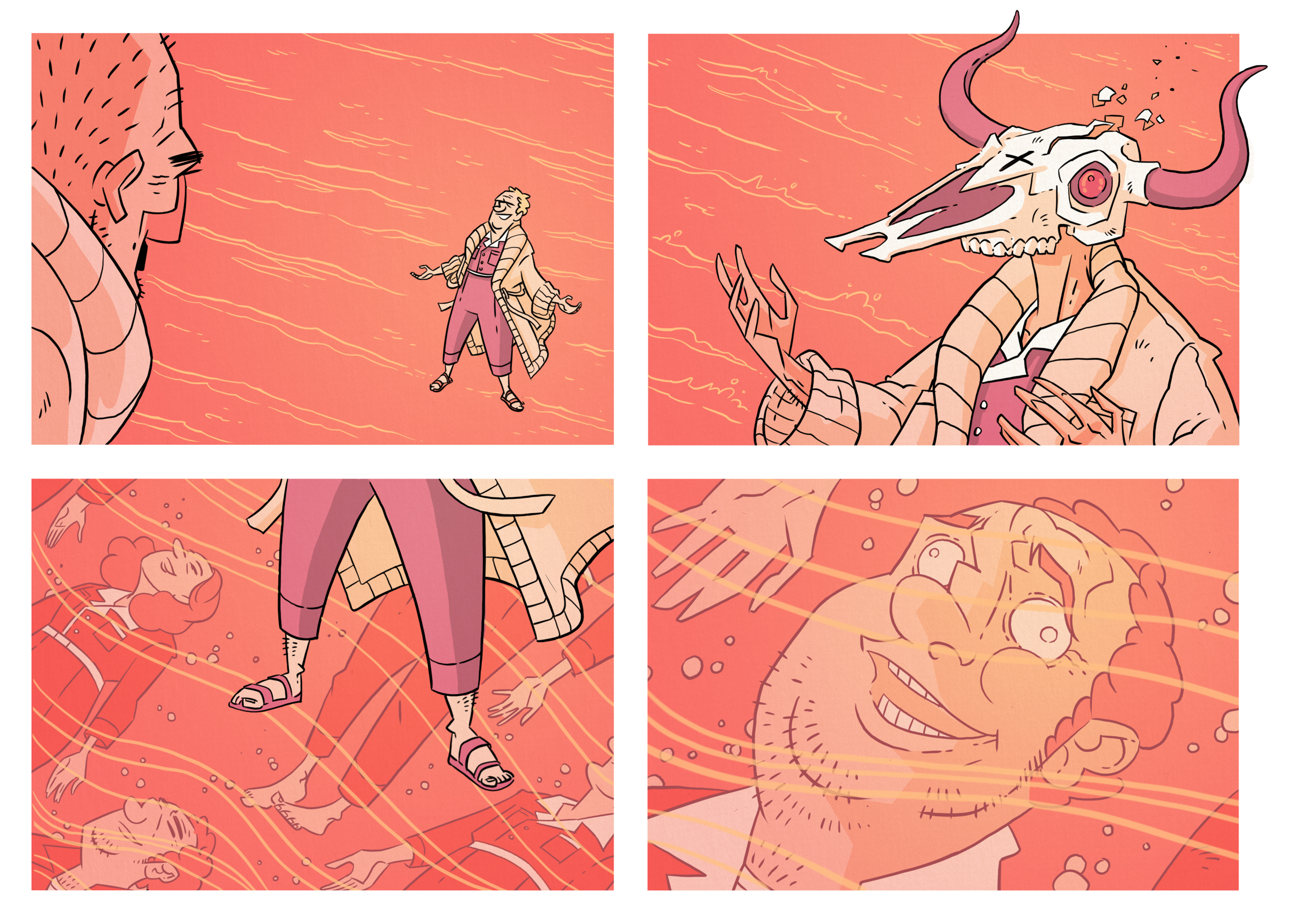 Comics have always been my favourite medium, combining the visual and lyrical to convey relatable stories in any genre. After decades honing the craft of storytelling, I endeavour to create work that is in-line with my personal values: to explore the perspectives of diverse, complex characters and create theme-driven stories that encourage the development of empathy and compassion.

After escaping a strict religious upbringing to pursue my own life experience, I became fascinated by the life-long journey we all undergo to discover our own meaning and purpose. Through my work, I explore themes of memory, perception, and metafiction, merging the philosophies of Jungian psychoanalysis, Surrealism and sociology to imagine a system of beliefs that exist outside the world of religious dogma. I find inspiration in CanLit, Scottish landscapes, art history, horror, and the ghosts of Utopia.

My final major project, The Remedy, takes place in a post-cataclysm world where the remnants of humanity live a mundane existence in enormous floating cities. Racked with anxiety, they seek escape through technology and comforts while struggling to connect with other people. This bland utopia is thrown into chaos by the arrival of six renegades who model themselves after artistic movements from history and use art and technology to upset the system. They believe themselves to be the symptom of a ubiquitous sickness of the soul, and the remedy lies in expressing oneself through arts and culture.


Other work in MDes Comics & Graphic Novels