Biological Chemistry and Drug Discovery (BCDD)
a multi-disciplinary and highly collaborative research division, encompassing both fundamental research and translational research.
We have a large team working on the kinetoplastid parasites, where we are working to unravel their basic biology, understand phenomena such as antigenic variation, validate new drug targets, establish the mode of action of new and experimental drugs and elucidate mechanisms of drug resistance.
We have strengths in bioinformatics and chemoinformatics, where we are seeking to mine the ever-increasing amounts of data to understand basic biology and design potential new therapeutic agents.
We utilise a variety of biophysical methods to discover new ligands for proteins and to characterise their interactions. Structural biology techniques are also used to characterize proteins and understand the molecular basis of protein-protein and protein-ligand interactions.
To facilitate translational research, we have established the Drug Discovery Unit (DDU), which is an integrated multidisciplinary team that works to translate basic science into drug leads and drug candidates. The DDU has expertise in high throughput screening, molecular pharmacology, medicinal chemistry, drug metabolism & pharmacokinetics, computational chemistry and biophysical methods, much of it gained within the BioPharma industry. The focus of the DDU's work is in two main areas. For diseases of the developing world, we are seeking to develop safe and affordable medicines for diseases such as malaria, tuberculosis and the kinetoplastid diseases. Secondly, our innovative targets programme seeks to translate emerging high impact biology into potential drug discovery programmes for diseases such as cancer, Parkinson's disease.
Head of Division
Deputy Head of Division
Independent Investigators
Emeritus
News
News
UK Biobank recently announced the appointment of Professor Sir Michael Ferguson to its Board.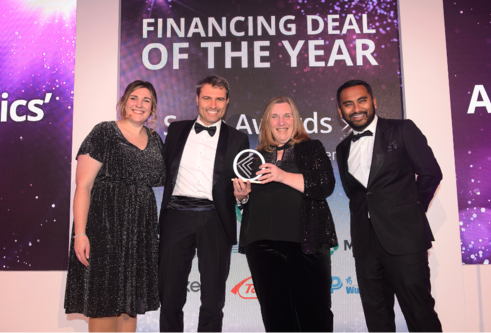 News
Amphista Therapeutics, the spin out company from the lab of Professor Alessio Ciulli, was awarded the 'Financing Deal of the Year' award 2021 at the Scrip Awards last month. This was in recognition of their $53M Series B funding.
News
Dr Susan Wyllie, Head of the Mode of Action group within WCAIR and Principal Investigator in the School of Life Sciences, underwent a successful tenure review recently.