Guide
Leadership Plus
Updated on 27 October 2022
Leadership Plus is a skills development programme which has a specific focus on developing leadership skills among students.
About Leadership Plus
The Leadership Plus programme runs for a full academic year (September to May) and involves a number of elements
completion of a range of leadership based skills development workshops which will be delivered by external organisations
being matched with a mentor with whom you will have regular contact throughout the duration of the programme
And either
creation and regular updating of your own Wordpress blog (a minimum of three entries of at least 250 words which will be publicly accessible)
Or
an application form describing progress made against goals set (three answers of 250-500 words)
"The Leadership Plus programme really helped me define my leadership style and advance my time management. Having a mentor's advice helped me to set and then attain clear goals throughout the year. The programme was a good opportunity to network and I am excited to take the transferable skills I have consolidated over its duration into the working world."
Hollie Carter, Leadership Plus participant 2018/19
Eligibility
You can apply for a place on the programme if you:
are a matriculated University of Dundee student and will remain a student for the full academic year to which you are applying
currently hold or have aspirations to hold a leadership role within in a club, society, team, job, voluntary role or other similar position during the full term of the programme
Benefits of participating
By participating in the Leadership Plus programme you will:
have regular contact with an experienced leader who will challenge and encourage you to develop
learn new skills by participating in the skills development workshops
grow in confidence as you develop new skills
Apply for Leadership Plus
The programme is now closed for 2022/23, if you would like to be notified when applications for 2023/24 open, please email us.
Student experiences
This year around 50 students are taking part in the Leadership Plus programme and we recently caught up with one of our student participants and his mentor to find out how they were getting on.
"When I saw the opportunity to apply, it looked like a good way to develop as a leader and also just to be a better person."
Aminin Taqrir Akramin, Leadership Plus programme participant
Aminin Taqrir Akramin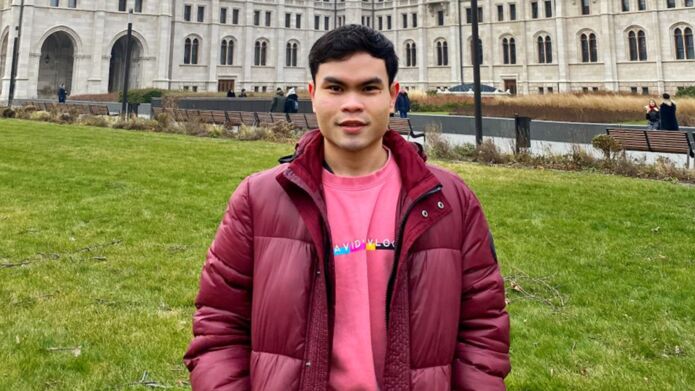 Aminin Taqrir Akramin is a final year Life Sciences student who has been very active in a wide range of societies since coming to Dundee. He applied for a place on the programme following the recommendation of a friend who took part last year.
Aminin saw the opportunity as a good way of developing as a leader. He's enjoying the experience working on his development with his mentor Denise's help.
"I offered to mentor on the programme because I really wanted to offer support and add value. I feel it's been particularly tough, especially during the Covid pandemic for students to get access to the right people. I get a lot out of being able to offer that independent perspective and always ask for feedback to hear what the mentee gets from it. That process of continuous learning and self-development really resonates with me."
Denise Baxter, Leadership Plus programme mentor
Denise Baxter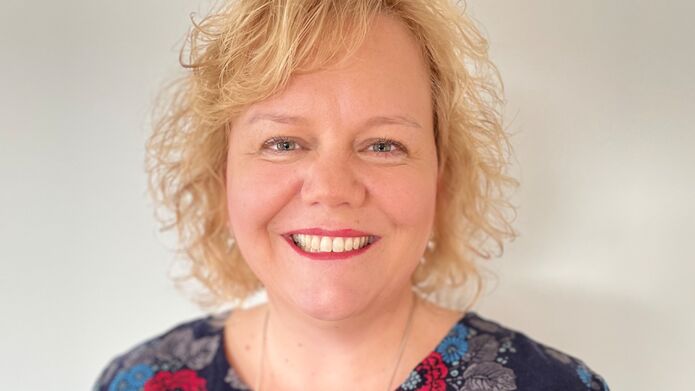 Denise Baxter, Founder and CEO of Identity HR, has been involved as a mentor on the Leadership Plus programme for the last two years.
Denise had previous experience of working with the University of Dundee which had been very positive and when she saw the request for mentor she didn't hesitate to volunteer.
Denise sees the key to a successful mentor/mentee relationship being where there is a relaxed environment where both parties feel that they trust each other.
So what does the future hold for mentoring on the Leadership Plus programme? Both Denise and Aminin see a blended approach having the best of both worlds.
"Meeting virtually has its place but it's also great to be able to meet face to face if possible."
Aminin's suggestion to those thinking about apply for a place on the programme is:
"Go for it. Having a mentor will give you a new perspective and it's great to meet new people."
Denise's advice is:
"Personal professional development is a journey throughout your career and the benefits are huge. The earlier you can access that, grow your confidence, your leadership capability and your network. The power of a network is absolutely huge."
If you're a student who would like to take part or a would like to get involved as a mentor, please contact us.