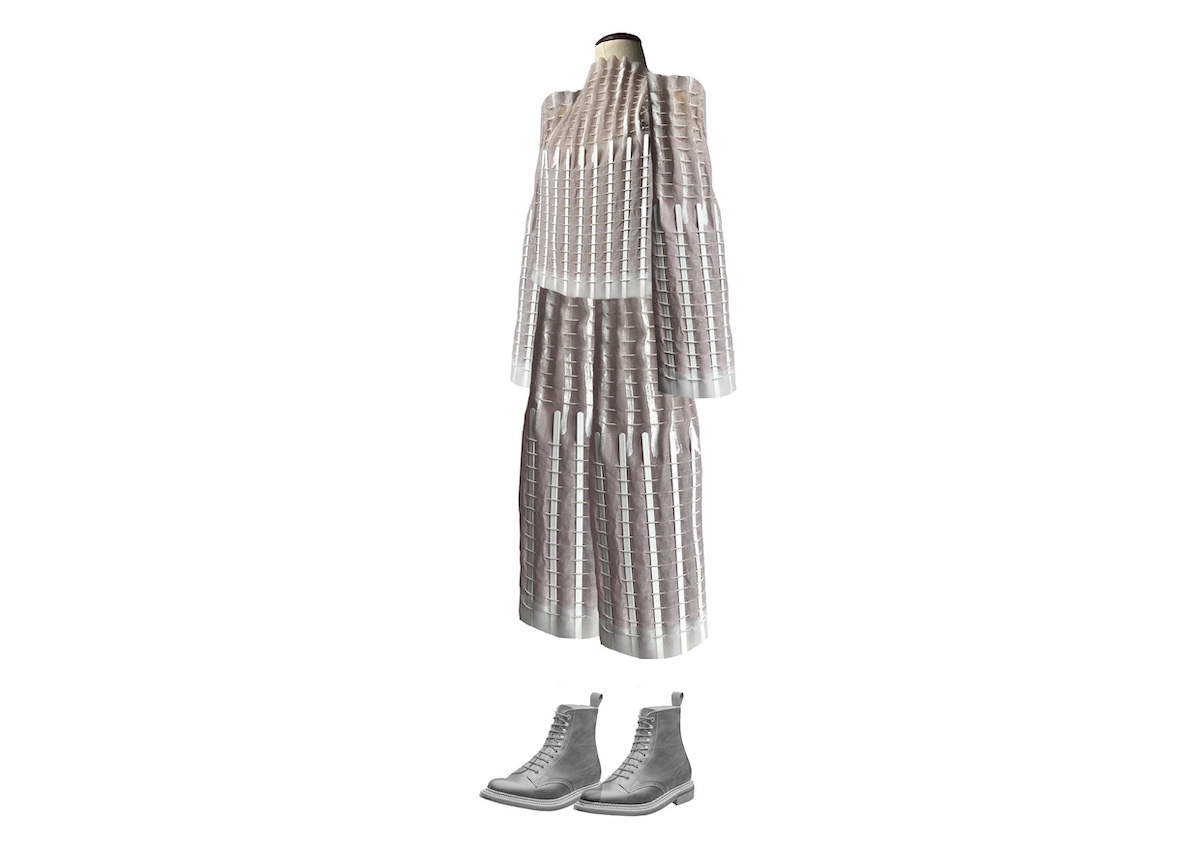 Punk and Couture may at first glance seem unrelated, residing at opposite ends of the fashion spectrum. While the two contrast aesthetically and economically – with punk channeling a raw and deconstructed approach, achievable from your home and couture celebrating luxury and immaculate detail accessible only to the few – they share an obligation to the handmade. My work looks to play with these contrasting approaches while challenging femininity.

Initially inspired by punk ideology, I began translating its rebellious attitude into textiles through the use of unconventional waste materials. I paired industrial plastics with delicate organic fabrics considering the inherent qualities of these materials and their association, or lack of, with feminine fashion./Keen to avoid a pastiche of punk, I wanted my visual source and resulting interpretation to convey depth and showcase a soft, subtle rebellion. I explored this idea through the tonal white walls of the art college. Each section of wall from afar seems plain and mundane, yet up close each conveys a quiet chaos of unique pin-tac holes and paint splashes.

The female silhouette has historically been contorted by undergarments such as corsets and bustles. I wanted to explore the structures and form used within these garments while breaking away from the female body as an object, seen and manipulated by the male gaze. These pieces aim to allow fluid self -expression, which, I believe is what fashion, at its best, should be.
Other work in Textile Design