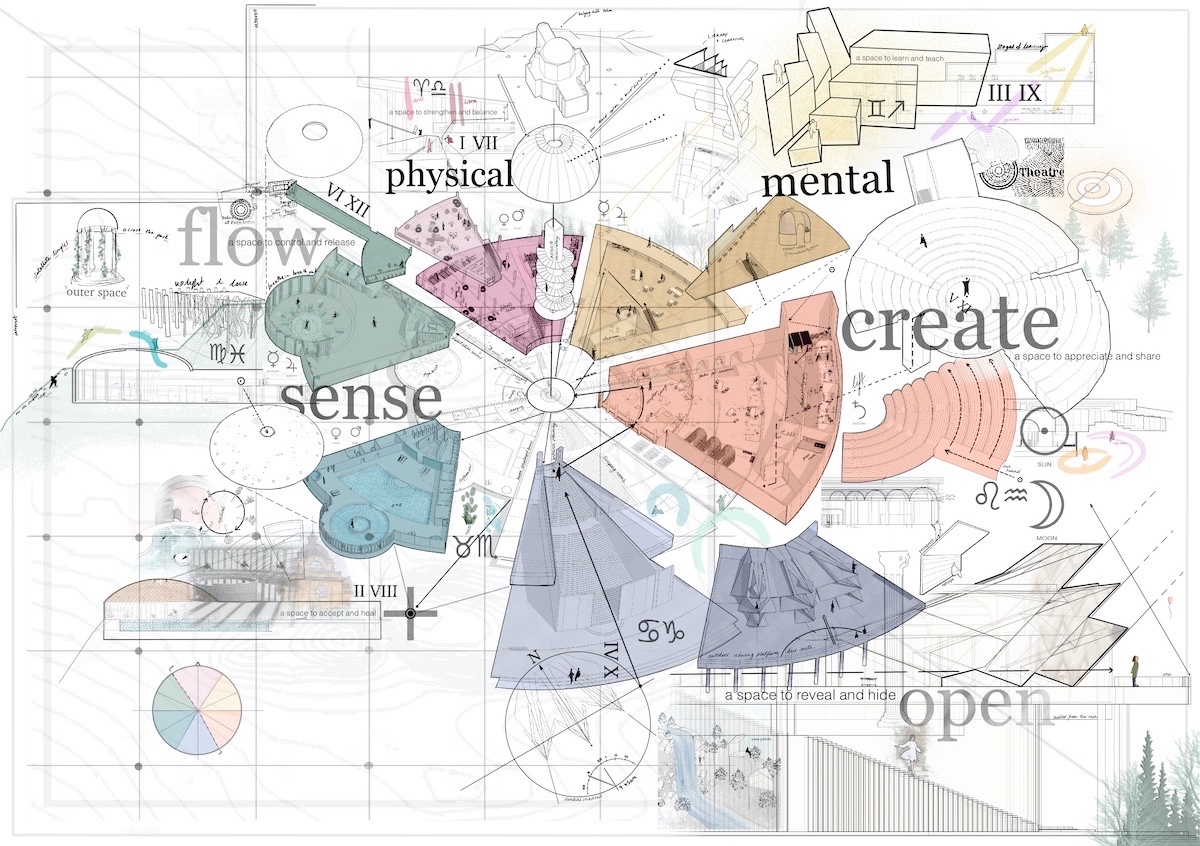 My name is D, and I am passionate about creating spatial concepts that enhance user well-being.

I am proud to present to you my final project of my degree 'Space'. It has been one of my favourite experiences of delving deep into areas of research that inspire me, including biophilic design strategies, social psychological behaviours, and our understanding of ourselves in this big world. My project aims to inspire personal growth and development through the understanding of one's needs and how this may differ from others or indeed be the very same. Highlighting that we can aid each other to be better versions of ourselves with a more conscious consideration for our time, how and where we spend it, and those we spend it with.

'Space', an open service for self-development, is a health and well-being retreat nestled in the restorative natural setting of Balgay Park, Dundee, underneath the existing Mill's Observatory. Inspired by Greek rural healing temples, 'Space' is designed to give public users access to a place to heal and refocus in life by engaging in activities for personal growth. The retreat is divided into 6 sections, each designed to encourage positive behaviours and allow for different types of healing. The sections are inspired by the 6 astrological polarities that serve as a way of finding balance out of 12 zodiacal archetypes, described to 'find order out of chaos'. This parallels with an everyday need to find a harmonious balance in life.
Other work in Interior Environmental Design