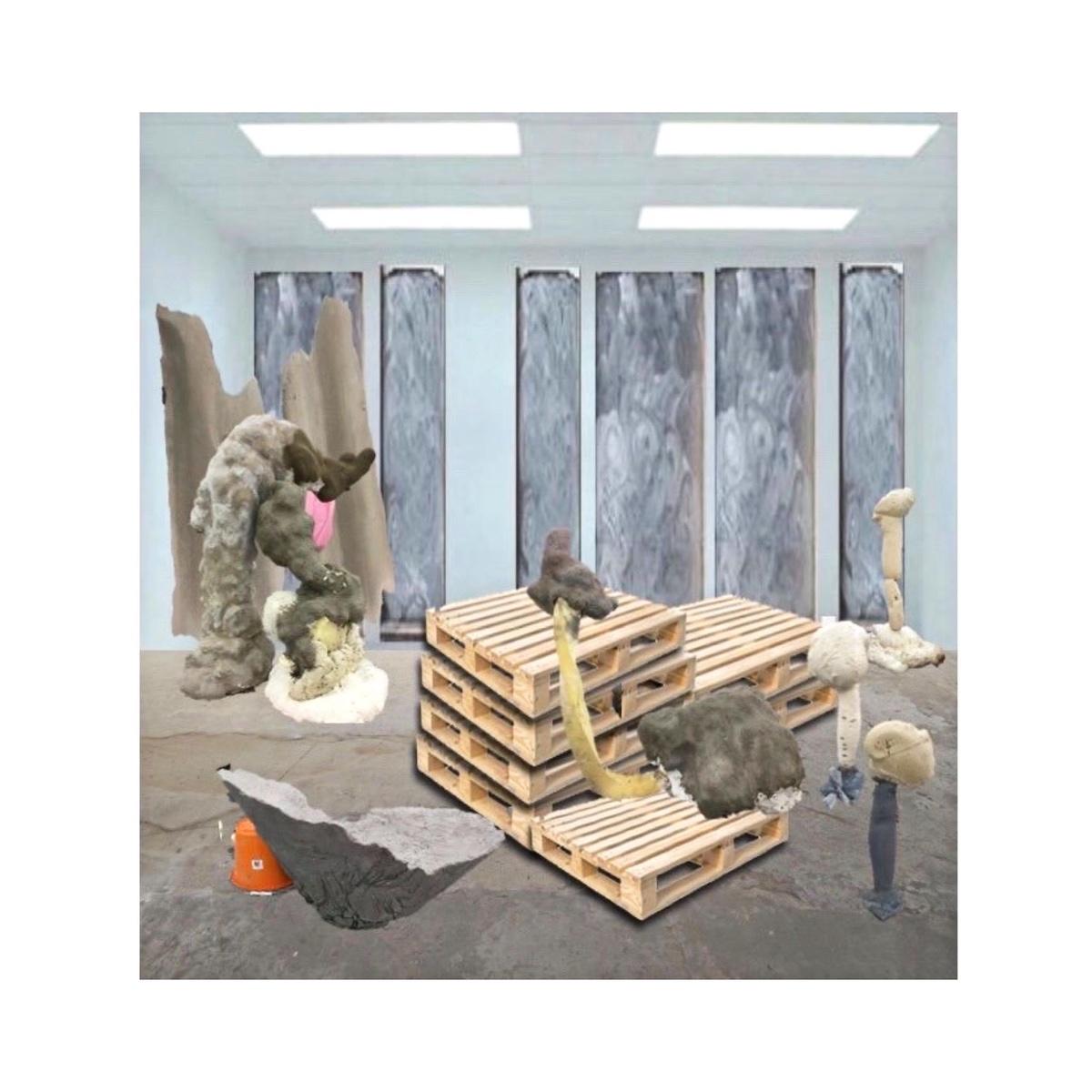 My work revolves around intuitive and practical making, it is material driven, not necessarily concept driven which allows me to work freely and investigate materials. My main interests are exploring materiality and form using everyday industrial materials such as expanding foam and concrete, I interrogate their qualities and subvert their traditional monolithic expectations, combining the immediacy and spontaneity of expanding foam as an armature which is then masked with a static concrete skin which appears strong and immovable but is ultimately fragile. Although there is no true subject matter, I often think of my work as puppets and use words such as "slump", "lean" or "balance" to influence what I will make.

I make work and then respond to it sometimes with phrases or words, a recurring theme when responding is family, this process helps to influence what I will make next and reveals to me subtle narratives.

My collages are just as important to me as the physical work, I'm interested in the 2D documentation of 3D work and how it can be used to manipulate the work and allow it become something else when it is reduced to an image.